In The Box
Samsung HomeSync + Logitech Keyboard GT-B9150 (Original)
- under the Warranty of Samsung Malaysia
Product Features
Samsung HomeSync
GT-B9150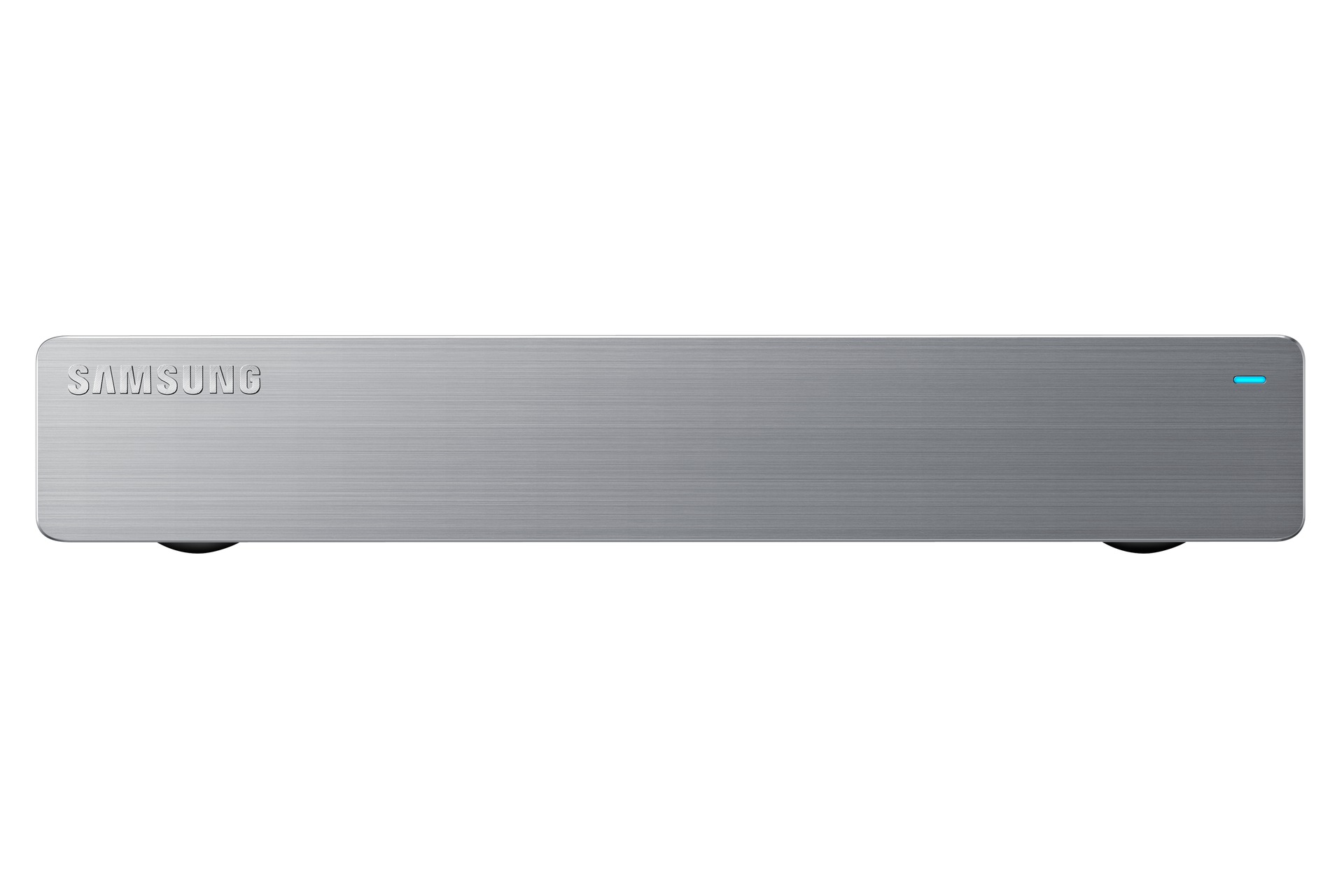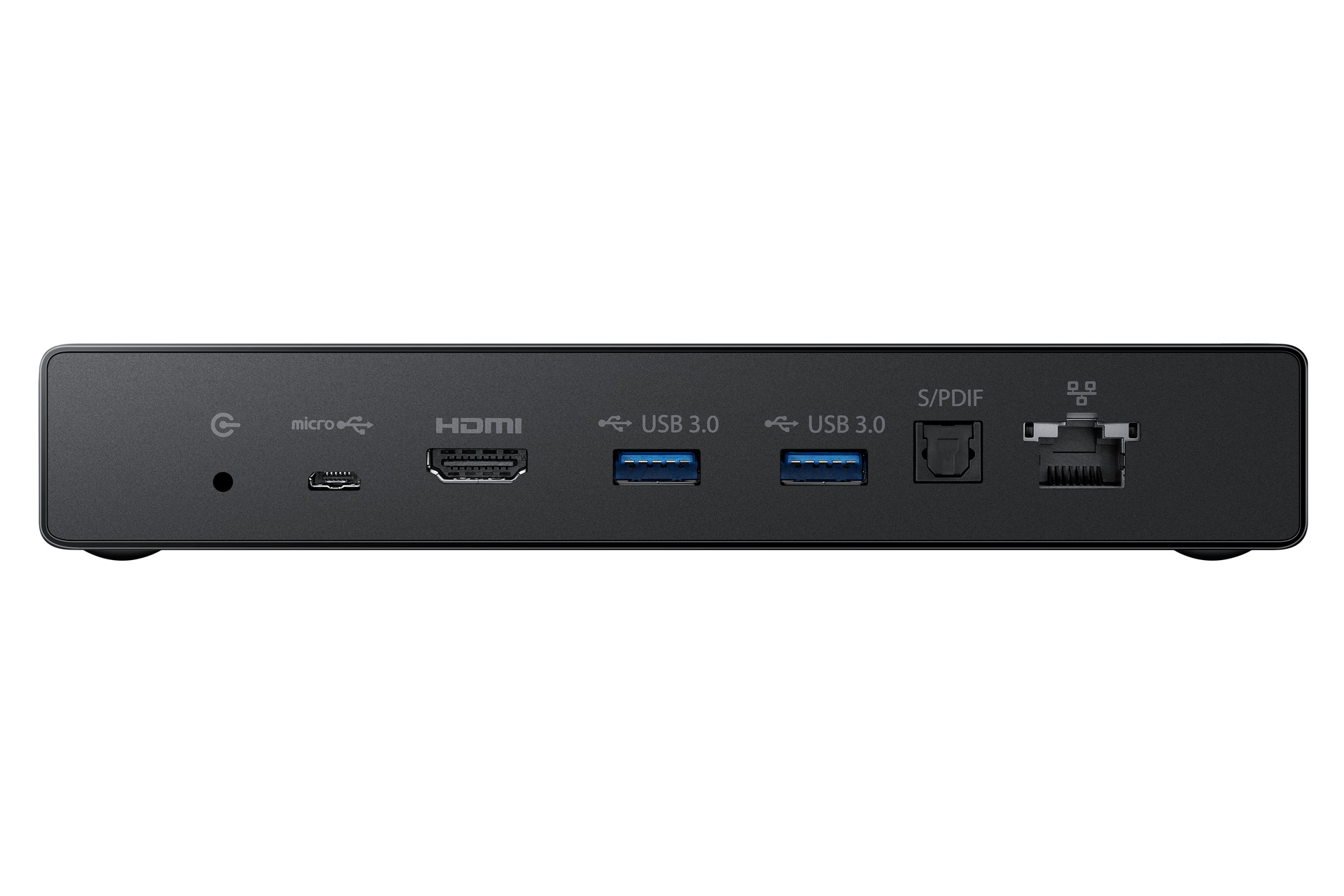 Entertainment made easy with personal cloud
• 1.7GHz Duo Core Processor with Android™ 4.2.2 (Jelly Bean)
• Personal home cloud with 1TB Internal memory (2GB RAM), supporting up to 8 accounts
• Ultimate media hub that lets you watch videos, play games, browse the Internet on the big screen
• NFC and Screen Mirroring
Now, the entire family can save and share content without worrying about space shortage or extra payment. The 1TB storage capacity is large enough to support content from multiple accounts (up to 8 accounts), while affording you the freedom to keep certain data private. Share everything, or all that you wish.
High-capacity Personal Cloud
Save and get access to your content securely and easily. HomeSync brings 1TB of cloud storage into your home. Its enormous capacity lets you save multimedia content like photos, videos, etc. without worrying about capacity shortage or extra payment.
Entertainment with Smart Media Centre
With HomeSync as a Smart Media Centre, you can now be privy to an endless stream of entertainment. Browse the internet, watch videos, play games and enjoy the suite of multimedia fun from Google Play™ and Samsung Apps on your TV. Open up to a world of unlimited content.
Manage Accounts and Folders
HomeSync can support up to 8 Samsung accounts and 6 different devices for all family members. The private folder feature lets you keep your privacy, while also giving you the option to share your joyful moments with family and friends.
Android™ 4.2.2 (Jelly Bean)
Outfitted with the latest Android™ 4.2.2 (Jelly Bean), HomeSync is very responsive with fast transitions and allows effortless switching between multimedia content and applications from Google Play™ and Samsung Apps.
Content Upload and Download
HomeSync offers an Auto Upload Feature on Samsung Smart Devices remotely. Designated devices can be connected wirelessly from outside of the house, and all content in the device will be automatically uploaded to home cloud storage from your GALAXY devices anytime, anywhere. Convenience is amplified.
Network/Bearer and Wireless Connectivity
Wi-Fi® 802.11a/b/g/n (2.4GHz + 5GHz)

Wi-Fi Direct®

Bluetooth™ v4.0

NFC Tag
Memory
Internal Memory1: 1TB (2GB RAM)
Services and Applications
OS
Android™ 4.2.2 (Jelly Bean)
Physical Specifications
Dimension (H x W x D): 183.3 x 135.8 x 29.9mm

Weight: 733g
Audio and Video
Video Format: MPEG4, H.264, H.263, 3GP, WMV, AVI,

Video Resolution: 1080p

Video Frame Rate: 60fps

Audio Format: MP3, ACC, M4a, 3GPP, WAV, OGG, MP4
Chipset
Dual Core Processor

1.7GHz
Connectors