In The Box
Nikon 77mm Circular Polarizing Filter II (Slim)
(FTA61001)
Product Features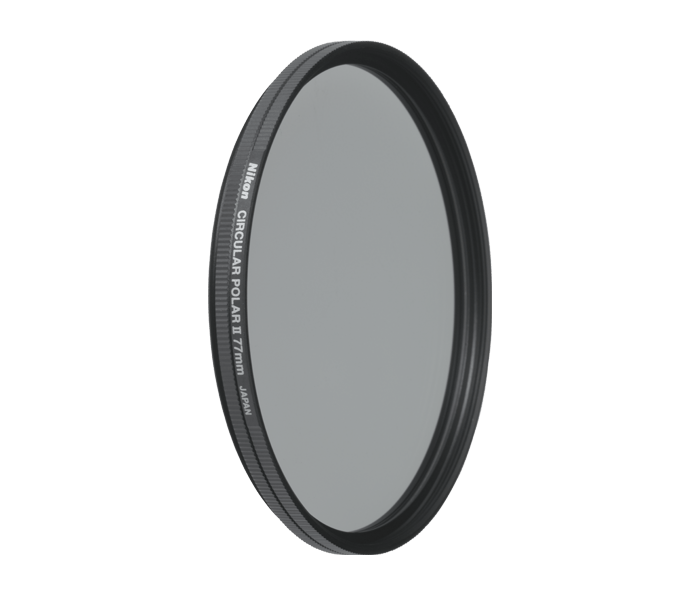 Nikon "II" circular polarizing filters are specially made with thin ring and can be used with wide-angle lenses and dedicated bayonet hoods.
In general, light reflected from water, glass, or other shiny materials is polarized and adversely affects image definition. Circular polarizing filters reduce or eliminate unwanted reflections and increase the overall contrast of subjects in low-contrast situations
Usually, light from the sky is polarized due to reflections and dispersions in the air. Circular polarizing filters cut these reflections, making the sky blueror intensifying colors.
Features
Much thinner and lighter than conventional models to cut vignetting on Wide Angle lenses
Multi Layer coatings on both sides to reduce ghost images and flare
77mm filter thread on front of filter for attaching Lens caps and hood.
These filters enable shooting through glass windows and minimize glare from reflective surfaces such as water and glass.
Compatible with both color and monochrome photography.
They also enhance the appearance of blue skies.
Available in sizes 52/58/62/67/72/77 mm.