In The Box
Product Features
KEEP Z07-1 Selfie Monopod 22cm-106cm for Smartphones & Digital Cameras (Sweet Pink) (12 Months Warranty)

The Selfie Stick for Smartphones and Digital Cameras enables you to extend your reach for self portrait shots, High Angle, Low Angle Shot, angle that beyond the normal hand held shooting.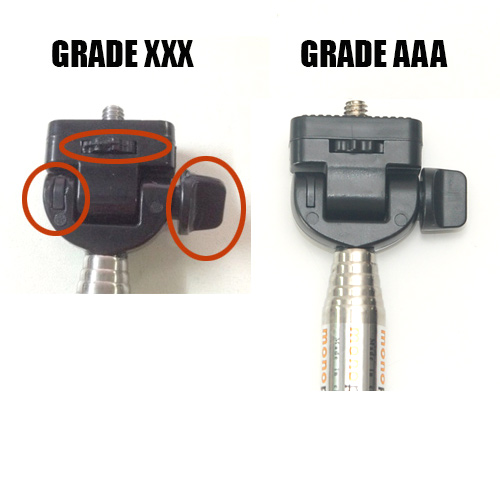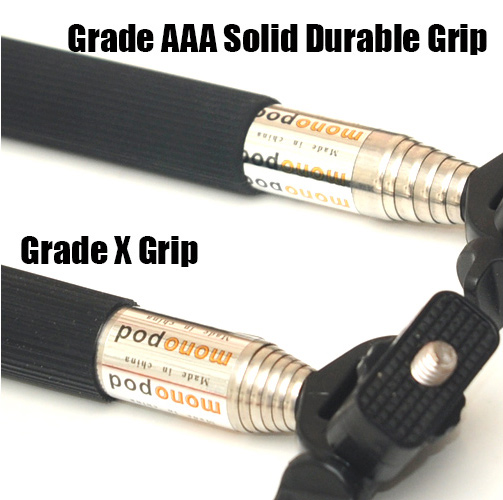 This monopod extendable from 22cm to 106cm, and it come with wrist strap ensures a secure grip and also with anti-slip soft rubber handle. It design with lightweight and portable, you can easily pack it along for day trips , travel and vacation. An ideal companion for your camera, your iphone, your note 3 series, galaxy s5, s4, nokia lumia, HTC one, during your travel and vacation.

This Monopod Compatible with most compact camera and accessories with 1/4" 20 mounting threads note: NOT suitable for DSLR camera, its too heavy!
The Specification for this Monopod
Maximum Length : 106 cm
Minimum Length : 22 cm
Max Load 400g
Weight 140g
Bracket to hold Smartphones & Cameras : 55mm-88mm
Optional : Fotopro BT-4 Selfie Bluetooth Remote Control for Iphone, iPad & Samsung Android
http://www.fotozzoom.com/fotopro-bt-4-selfie-bluetooth-remote-control-for-iphone-ipad-samsung-android.html#.U5HJApSSwVc
Everyone can be in the picture with this remote smartphone shutter control,
this is latest bluetooth remote control shutter for smartphone,
Easy to set up, easy to use, Bluetooth connecting, supports 10 meters self control, it come with three function keys: power ON/Off, Android configuration, IOS configuration.

Strap hole design for easy carrying, this Shutter work with 2 pieces of CR2025 battery , last for 6 months with 10 times a day, with the size of
50mm X 33mm X 10.5mm, and 9 gram

This Shutter Compatible with Android 4.2.2 OS or newer or IOS 6.0 or newer. For others that not compatible could download Free Apps Camera 360 at google play , app store.

IOS Compatible list for inbuilt camera app or camera360 app
iphone 5s,5c,5, iPhone 4s/4, iPad 3/2, iPad Mini, iPad with Retina Display, iPod Touch 4th Generation or Newer.

Samgung Compatible list for inbuilt camera app or camera360 app
Samung Galaxy S2/S3/S4, Note1, Note2, Note3, Tab2, Note 8, Note 10.1

Others Compatible list for camera360 app
Sony Xperia S, HTC New One, HTC One X and others android phones