In The Box
Nikon1 V3 10-30mm, 18mp, Selfie Touch 3.0" LCD, WIFI
- with 1 NIKKOR VR 10-30mm f/3.5-5.6 PD-ZOOM
Nikon EN-EL20a Rechargeable Lithium-Ion Battery Pack (7.2V, 1110mAh)
Nikon MH-29 Battery Charger
Nikon BF-N1000 Body Cap for Nikon 1 Cameras
Nikon AN-N1000 Neck Strap for Nikon 1 Series Digital Camera (Black)
Nikon BS-N4000 Cover for Multi Accessory Port
Nikon UC-E20 Micro USB Cable
Nikon View NX 2/Short Movie Creator Software CD-ROM
Nikon Original Case
8GB MemoryCard

This Item is under PRE ORDER 3-4 weeks leadtime

Product Features
Nikon1 V3 10-30mm, 18mp, Selfie Touch 3.0" LCD, WIFI
A new pinnacle of Nikon 1 performance.

Introducing the new Nikon 1 flagship, the Nikon 1 V3, a thrilling camera that combines the portability of a compact camera and image quality and capabilities usually associated only with a D-SLR along with game-changing speed and accuracy. An enhanced 18.4-MP image sensor is paired with Nikon's new EXPEED 4A image processor to achieve the world's fastest continuous frame rate*, brilliant low-light performance and cinema-quality video capabilities. Add an ultra-fast autofocus system, the convenience of built-in Wi-Fi® for sharing photos and controlling the camera with a compatible smartphone or tablet and compatibility with both 1 NIKKOR lenses and legendary NIKKOR F-mount D-SLR lenses (with the optional FT-1 Mount Adapter), and the Nikon 1 V3 is a D-SLR owner's dream come true. When it comes to capturing sports, fast action and other spontaneous moments that demand fast performance, the Nikon 1 V3 is second to none.

*Among digital cameras with interchangeable lenses available as of Mar. 10, 2014; based on Nikon research.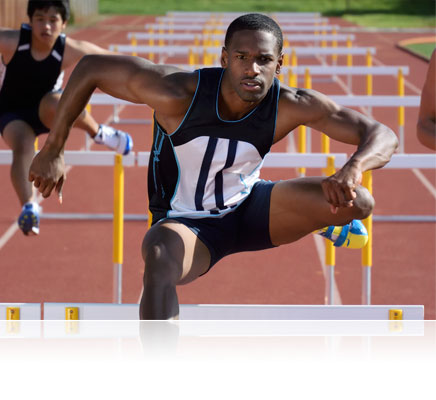 Speed that changes everything
Game-changing continuous shooting speed
Nikon 1 cameras achieve a level of speed and accuracy that once was unimaginable, and the Nikon 1 V3 takes that performance even further. Capture thrilling views of sports, fast action and spontaneous moments with game-changing continuous shooting speed: 20 fps at full resolution with full autofocus performance. When using fixed focus, increase that burst rate to a mind-boggling 60 fps and capture sights other cameras may miss. The Nikon 1 V3's Hybrid AF System uses 171 AF points for contrast detection and 105 AF points for phase detection to lock onto your subject the moment it enters the frame with virtually zero lag on the camera's LCD display. Few cameras are better suited for fast action photography than the Nikon 1 V3.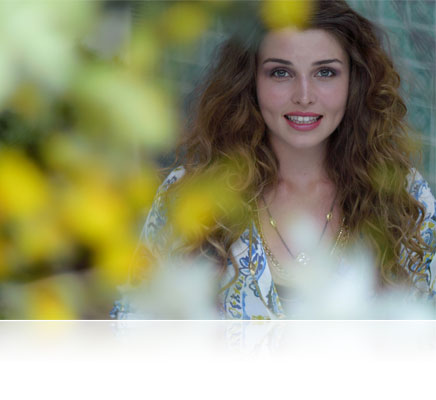 Image quality that inspires
Stunning photos and videos in any light
Nikon's CX-format CMOS image sensor is one of the most exciting innovations in image sensor design and the secret behind Nikon 1's unrivaled speed, image quality and elegant design. The Nikon 1 V3 pairs an enhanced 18.4-MP CX-format CMOS image sensor with Nikon's new EXPEED 4A image processor for spectacular detail and color rendering, blazing-fast speed and brilliant low-light performance. Shoot sharp, clear, noise-free photos and videos up to ISO 12,800—continue shooting in fading light long after lesser cameras have been put back in their cases. Bring the Nikon 1 V3 everywhere you go, and preserve important moments beautifully.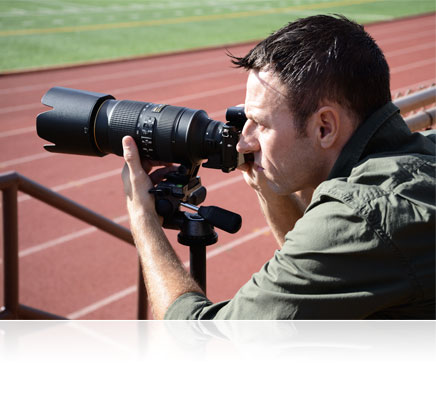 Performance that exhilarates
High-end design, tilting touch display and compatibility with Nikon 1 and D-SLR lenses
The Nikon 1 V3 delivers exhilarating performance that will invigorate your passion for photography. Its tilting touch display has virtually zero lag, making it easy to shoot at unusual angles. Its high-end design is so streamlined and comfortable to use, you'll bring it on every outing. For those who like D-SLR-style shooting, add the GR-N1010 Camera Grip and DF-N1000 Electronic Viewfinder and feel right at home with the Nikon 1 V3. If you already own NIKKOR D-SLR lenses, add the optional FT-1 Mount Adapter and use them with the Nikon 1 V3! (The camera's 2.7x crop factor will extend the reach of telephoto lenses—turn a 300mm into an 810mm!) Whether it's a companion to your D-SLR or the centerpiece of your photography system, the Nikon 1 V3 is a camera that's hard to put down.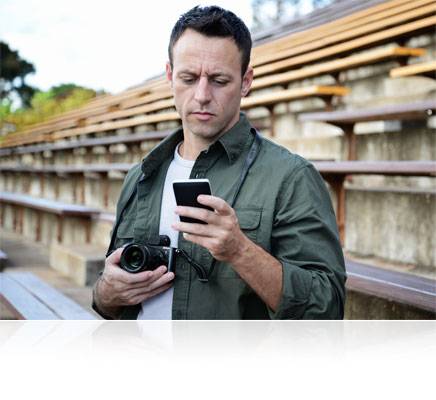 Convenience that saves time
Built-in Wi-Fi for instant photo sharing and remote camera control
Your smartphone or tablet will be your favorite accessory for the Nikon 1 V3. Install Nikon's free iOS or Android app and watch the outstanding photos you take with the Nikon 1 V3 appear instantly on a compatible smartphone or tablet* for easy sharing by text message, email or uploading to your favorite site. Share every brilliant view—instantly! For self portraits and group shots that actually include you, use your smartphone or tablet to control your Nikon 1 V3—see what the camera sees and take photos.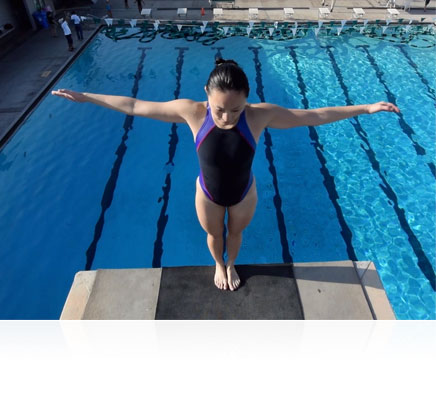 HD videos that amaze
Cinema-quality 1080/60p HD video, a built-in stereo mic and ultra-smooth slow motion
Nikon 1 cameras are serious movie-making tools. Capture cinematic 1080/60p video with shallow depth of field, or turn a single instant of action into an astounding 120 fps slow-motion sequence. A new Movie e-VR (Vibration Reduction) feature keeps your videos steady during handheld shooting, and Simultaneous Still Image Capture means you can save full-resolution stills without missing a beat while recording video. Whether you're shooting home movies or commercial productions, the Nikon 1 V3 delivers superb footage.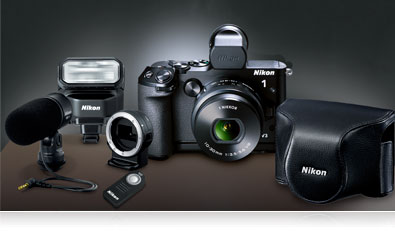 Expand your capabilities
As your passion for shooting with the Nikon 1 V3 grows, so can your capabilities. Every superb lens in the growing 1 NIKKOR collection is capable of telling a new story. Add a Speedlight flash and master creative lighting techniques. Improve sound fidelity in your HD videos with the optional ME-1 stereo mic, or add the electronic viewfinder and grip for D-SLR-style shooting.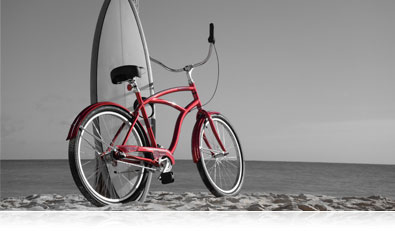 Unleash your creativity
Even experienced shooters can find new inspiration in the Nikon 1 V3's Creative Mode. Explore popular HDR (High Dynamic Range) shooting or apply fun effects like Toy Camera, Miniature Effect, Cross Process and more. For video, easily create funny sped-up sequences with Fast Motion or a cinematic quick-cut sequence with Jump Cut.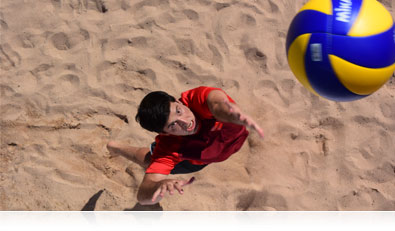 Tell richer stories
Capture and tell stories in creative new ways. Slow down your view of fast action on the camera display and comfortably freeze exactly the right frame. Preview how your shot will look before you take it, ensuring you capture every important moment in the quality it deserves. You can even blend video, stills and sound to capture the essence of a moment with Motion Snapshot.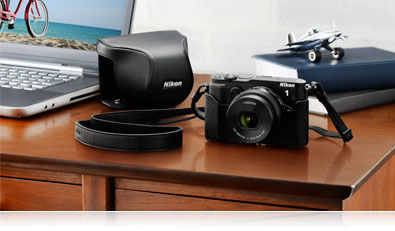 Take it everywhere
Despite its big-camera performance, the Nikon 1 V3 is small enough to take everywhere. Its high-end design is streamlined for portability and comfort, and its exceptional speed—from powering up to framing and autofocusing to capturing—will help you catch more stunning views of the moments that matter.
A hobby that grows with you
Your Nikon 1 V3 is compatible with many of our NIKKOR Lenses using the FT-1 Mount Adapter. Find out if your lenses are compatible and see which new ones you are going to want.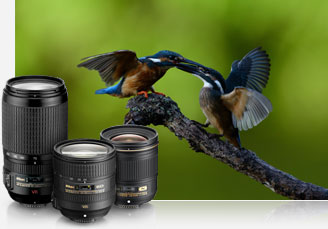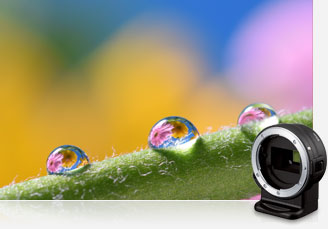 WI-FI COMPATIBILITY
This camera's built-in Wi-Fi® capability can only be used with a compatible iPhone®, iPad®, and/or iPod touch® or smart devices running on the Android™ operating system. The Wireless Mobile Utility application must be installed on the device before it can be used with this camera.
For compatibility and to download the application, please visit:


Compact versatility and smooth performance.

You can't predict life's special occasions, but you can be prepared with the right camera and lens. The 1 NIKKOR VR 10-30mm f/3.5-5.6 PD-ZOOM lens (27-81mm equivalent) is your portable companion. More compact than the current 10-30mm lens, the 1 NIKKOR VR 10-30mm f/3.5-5.6 PD-ZOOM features a Power-Drive zoom, perfect for shooting smooth video.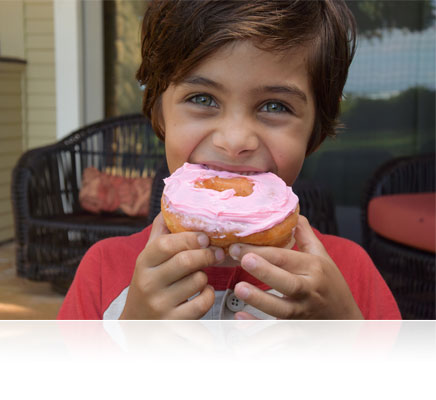 So compact you'll never want to leave it at home
Pocket sized convenience
Pocket-sized convenience and quality at last! The more compact a camera is, the more likely you'll be to carry it. The 1 NIKKOR VR 10-30mm f/3.5-5.6 PD-ZOOM delivers big performance in a small package making your Nikon 1 sleeker than ever. With a built-in lens cover, you have one less thing to worry about.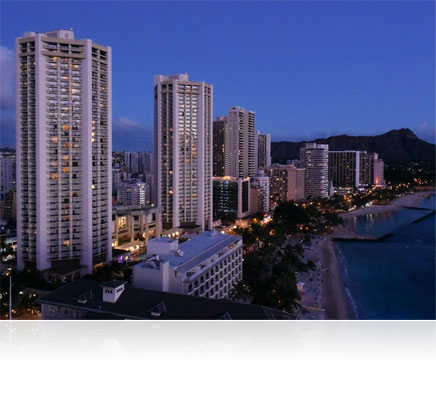 Smooth, quiet performance when you need it
Silent zoom, perfect for video
Reducing camera shake is important, especially in low light or while shooting video. The 1 NIKKOR VR 10-30mm f/3.5-5.6 PD-ZOOM lens lets you adjust the zoom smoothly using a gentle swipe of your finger. Don't worry about picking up unwanted sounds, the 1 NIKKOR VR 10-30mm f/3.5-5.6 PD-ZOOM is as quiet as it is smooth.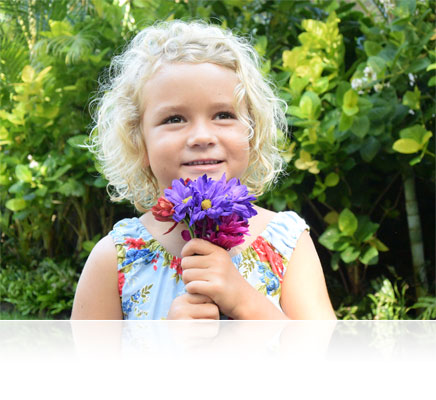 Life is unpredictable, be prepared with the right lens
Versatile zoom range
Unpredictable moments won't wait for a lens change. Be ready to capture tack-sharp shots of groups, landscapes, or even striking portraits without delay. When you don't know what life has in store, the 1 NIKKOR VR 10-30mm f/3.5-5.6 PD-ZOOM is your go-to lens.
AS
AS stands for Aspherical lens elements. This type of lens utilizes non-spherical surfaces on either one or both sides of the glass in order to eliminate certain types of lens aberration.
ED (Extra-Low Dispersion) Glass
An optical glass developed by Nikon that is used with normal optical glass in telephoto lenses to obtain optimum correction of chromatic aberrations.
IF Lens
A NIKKOR lens in which only the internal lens group shifts during focusing. These lenses will be designated with the abbreviation IF on the lens barrel.
Vibration Reduction
A Nikon in-lens technology that improves image stability by automatically compensating for camera shake. Lenses that offer VR will feature the abbreviation VR on the lens barrel.
Product Specification
Nikon1 V3 10-30mm, 18mp, Selfie Touch 3.0" LCD, WIFI
Lens Mount
Nikon 1
Camera Format
Nikon CX (2.7x Crop Factor)
Pixels
18.4 Megapixel
Max Resolution
5232 x 3488
Sensor Type / Size
CMOS, 13.2 x 8.8 mm
File Formats
Still Images: JPEG, RAW
Movies: MOV, MPEG-4 AVC/H.264
Audio: Linear PCM
Bit Depth
12-bit
Dust Reduction System
Yes
Memory Card Type
microSD
microSDHC
microSDXC
Image Stabilization
Digital
AV Recording
Video Recording
Yes
Resolution
1920 x 1080: 60 fps, 30 fps
1280 x 720: 120 fps, 60 fps, 30 fps
768 x 288: 400 fps
416 x 144: 1200 fps
Video Format
High Definition
MPEG AVC/H.264
1920 x 1080p / 59.94 fps
1920 x 1080p / 29.97 fps
High Definition
MPEG AVC/H.264
1280 x 720p / 120 fps
1280 x 720p / 59.94 fps
1280 x 720p / 29.97 fps
MPEG AVC/H.264
768 x 288
416 x 144
Aspect Ratio
8:3, 16:9
Audio Recording
Built-in Mic: With Video, Stereo
Optional External Mic: With Video, Stereo
Focus Control
Focus Type
Auto & Manual
Focus Mode
Automatic (A), Continuous-servo AF (C), Full-time Servo (F), Manual Focus (M), Single-servo AF (S)
Autofocus Points
Phase Detection: 105
Contrast Detection: 171
Viewfinder/Display
Display Screen
3" Rear Touchscreen Tilting LCD (1,037,000)
Exposure Control
ISO Sensitivity
Auto, 160-12800
Shutter
Type: Mechanical
Speed: 30 - 1/4000 sec, Bulb Mode
Type: Electronic
Speed: 30 - 1/16000 sec, Bulb Mode
Remote Control
ML-L3 (Optional)
Metering Method
Center-weighted average metering, Matrix, Spot metering
Exposure Modes
Modes: Aperture Priority, Manual, Programmed Auto, Scene Auto Selector, Shutter Priority
Compensation: -3 EV to +3 EV (in 1/3 EV steps)
White Balance Modes
Auto, Cloudy, Direct Sunlight, Flash, Fluorescent, Incandescent, Preset Manual, Shade
Burst Rate
Up to 60 fps at 18.4 MP
Up to 30 fps at 18.4 MP
Up to 20 fps at 18.4 MP for up to 40 frames
Up to 10 fps at 18.4 MP
Up to 6 fps at 18.4 MP for up to 50 frames
Flash
Flash Modes
Fill-flash/Slow Sync
Fill-in
Rear Curtain/Slow Sync
Rear Sync
Red-eye Reduction
Slow Sync/Red-eye Reduction
Built-in Flash
Yes
Guide No.
16.4' (5 m) ISO100
Max Sync Speed
Mechanical Shutter: 1 / 250 sec
Electronic Shutter: 1 / 60 sec
Flash Compensation
-3 EV to +1 EV (in 1/3 EV steps)
Dedicated Flash System
iTTL
External Flash Connection
Hot Shoe
Performance
Continuous Shooting
Up to 60 fps
Self Timer
10 sec, 2 sec
Interval Recording
Yes
Connectivity
1/8" Microphone, HDMI D (Micro), Micro-USB
Wi-Fi Capable
Yes
Power
Battery
1x EN-EL20a Rechargeable Lithium-Ion Battery Pack, 7.2VDC, 1110mAh
AC Power Adapter
EH-5b (Optional)
Operating/Storage Temperature
Operating
32 to 104°F (0 to 40°C)
Humidity: 0 - 85%
Physical
Dimensions (WxHxD)
4.4 x 2.6 x 1.3" / 110.9 x 65.0 x 33.2 mm excluding projections
Weight
11.43 oz / 324 g with battery and memory card
Kit Lens
Focal Length
10 - 30 mm
Comparable 35mm Focal Length: 27 - 81 mm
Aperture
Maximum: f/3.5 - 5.6
Minimum: f/16
Angle of View
77° - 29° 40'
Minimum Focus Distance
7.87" (20 cm)
Elements/Groups
9/7
Autofocus
Yes
Image Stabilization
Yes
Dimensions (DxL)
Approx. 2.28 x 1.10" (58 x 28 mm)
Weight
3.00 oz (85 g)