In The Box
Nikon Monarch5 Series 8x42 Waterproof Binoculars (Black)

Nikon Code BAA830SA
Product Features
MONARCH 5 Series 8x42
Best suited for :
(refer to icons below)
Lightweight Champion of Dawn & Dusk

Even with an uncontested heritage of all-conditions optical performance, the all-new MONARCH 5 further elevates its game with improved agility and advanced low light brilliance. By shaving nearly an ounce of weight from its rugged frame, the new MONARCH 5 is more athletic than ever, while the addition of Nikon ED glass lenses puts it in a class of its own for battling darkness with sharp, high-contrast views.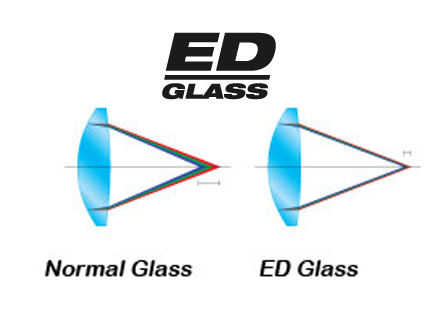 The Difference Is Clear
All MONARCH 5 binoculars are now built with Nikon's legendary ED (Extra-low Dispersion) glass lenses, which correct chromatic aberrations across the furthest limits of the visible light range and effectively compensate for color fringing. Even when observing objects that would make chromatic aberration the most apparent – such as adjacent whites and blacks – the images will maintain superior contrast and resolution thanks to the ED glass lenses. The improved resolution also provides brighter, more natural looking images, making the MONARCH 5 a serious contender to be your "go-to" binocular for years to come.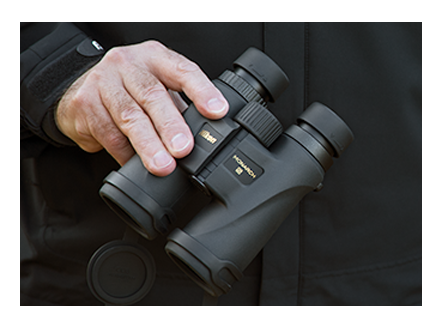 Extremely Portable
Now Lighter Than Ever Before
Almost a full ounce lighter than its predecessors, the new MONARCH 5 is even easier to take with you on your next outing. Its small size, combined with a sleek easy-to-grip body design, makes it the ultimate binocular to carry with you.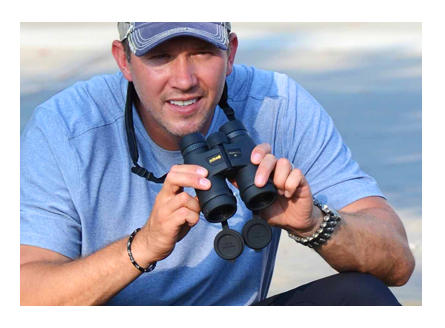 Enjoy Comfortable Viewing
Nikon's High-Eyepoint Design
Nikon has manufactured the MONARCH 5 binoculars, as well as many other of its optics, with a high-eyepoint design. This provides a clear field of view for everyone, even when the user is wearing eyeglasses, with sufficient space between the user's brow and the binocular's eyecups.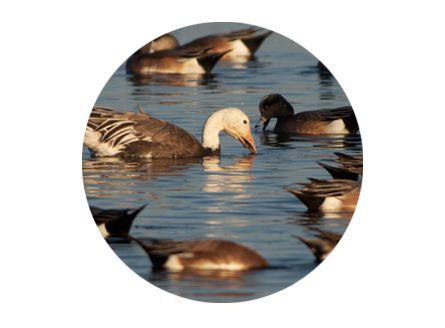 Greater Light Transmission
Fully Multicoated Eco-Glass Lenses
Multilayer coatings, which provide an even higher light transmittance across the entire visible light spectrum, are applied to all of the lens and prism surfaces that transmit light. This minimizes the loss of light due to reflection, thereby ensuring a more natural, clearer view.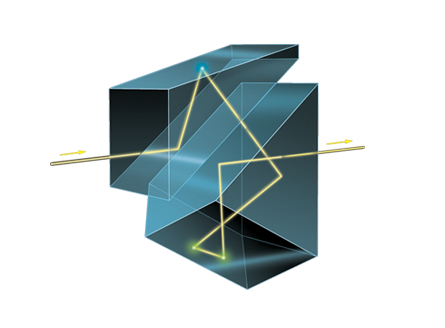 Rich, Accurate Colors
Dielectric High-Reflective Multilayer Prism Coating
Applied to all lenses and prism surfaces, this technique provides almost the same brightness as that perceived by the naked eye, and clear high-contrast images that display accurate color reproduction.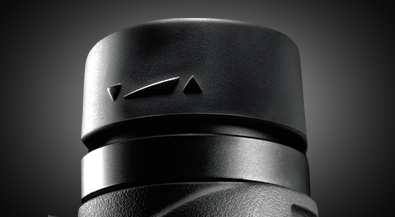 Turn-and-Slide Rubber Eyecups
The turn-and-slide rubber eyecups allow users to adjust the eye-relief for a custom fit - providing a full field of view and maximum comfort during extended periods of use.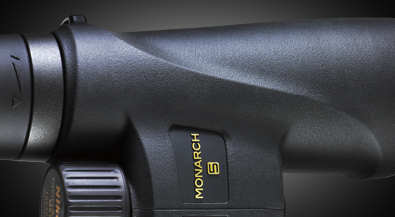 Durable Rubber-Armored Body
Built to handle any environment, the MONARCH 5 has a rubber-armored coating to withstand extreme use and provide a non-slip grip, even in the wettest conditions.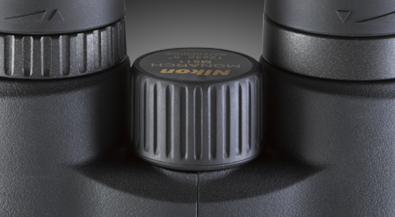 Smooth Central Focus Knob
With this simple and intuitive design, bringing objects into focus has never been easier.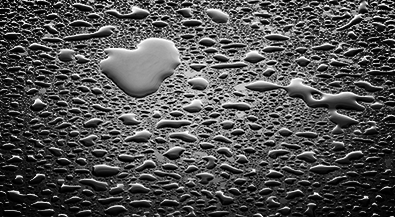 Waterproof and Fogproof
MONARCH 5 binoculars are Nitrogen filled and O-Ring sealed for complete waterproof and fogproof performance.
The following icons tell you for what purpose each series is best suited:
*

*

Outdoors, camping, hiking

Rugged outdoor activities demand portability and durability. Models that also feature rubber armouring and waterproofing are ideal. For early morning and evening use, binoculars with a large objective diameter are recommended.

*

*

Birdwatching, nature watching

Wide field of view and 7x to 10x magnification models are suited for general nature viewing. Observing whales or birds at longer distances is more comfortable at 8x to 12x magnification. Fieldscopes are recommended for even closer views.

*

*

Marine sports, fishing

Waterproofing and durability are critical for these activities. High brightness and a wide field of view are also desirable. Models featuring vibration reduction are convenient for onboard use.

*

*

Spectator sports

Binoculars featuring a wide field of view and 7x to 10x magnification are recommended for fast-moving sports. Zoom-type binoculars are convenient, enabling quick and easy change of magnification according to the viewing situation.

*

*

Travelling

Compact, lightweight models featuring moderate magnification and field of view are ideal for travelling.

*

*

Theater

Compact models featuring magnification from 4x to 8x are recommended for theater use. To focus on a particular performer at a concert, 7x to 10x models are suitable.

*

*

Stargazing

Astronomical observation requires a bright optical system with large objective diameter and exit pupil. Waterproof and aberration-corrected binoculars are most suitable.

*

*

Museum

In museums, compact and lightweight models with lower magnification and a close focusing distance of less than 2m are desirable.

*

*

For eyeglass wearers

High-eyepoint design for a clear field of view even for wearers of eyeglasses.
Product Specification

MONARCH 5 8x42 Waterproof Binoculars
Focusing System

Central Focus

Magnification

8

x

Objective Diameter

42

mm

Angular Field of View (Real)

6.3

°

Angular Field of View (Apparent)

47.5

°

FOV at 1000 yds

330

ft

Close Focus Distance

7.8

ft

Exit Pupil

5.25

mm

Eye Relief

19.5

mm

Size (Length x Width)

5.7

x

5.1

in

Weight

20.8

oz

Phase Coating

Yes

Dielectric Coating

Yes

Waterproof/Fogproof

Yes

Prism

Roof

ED Glass

Yes